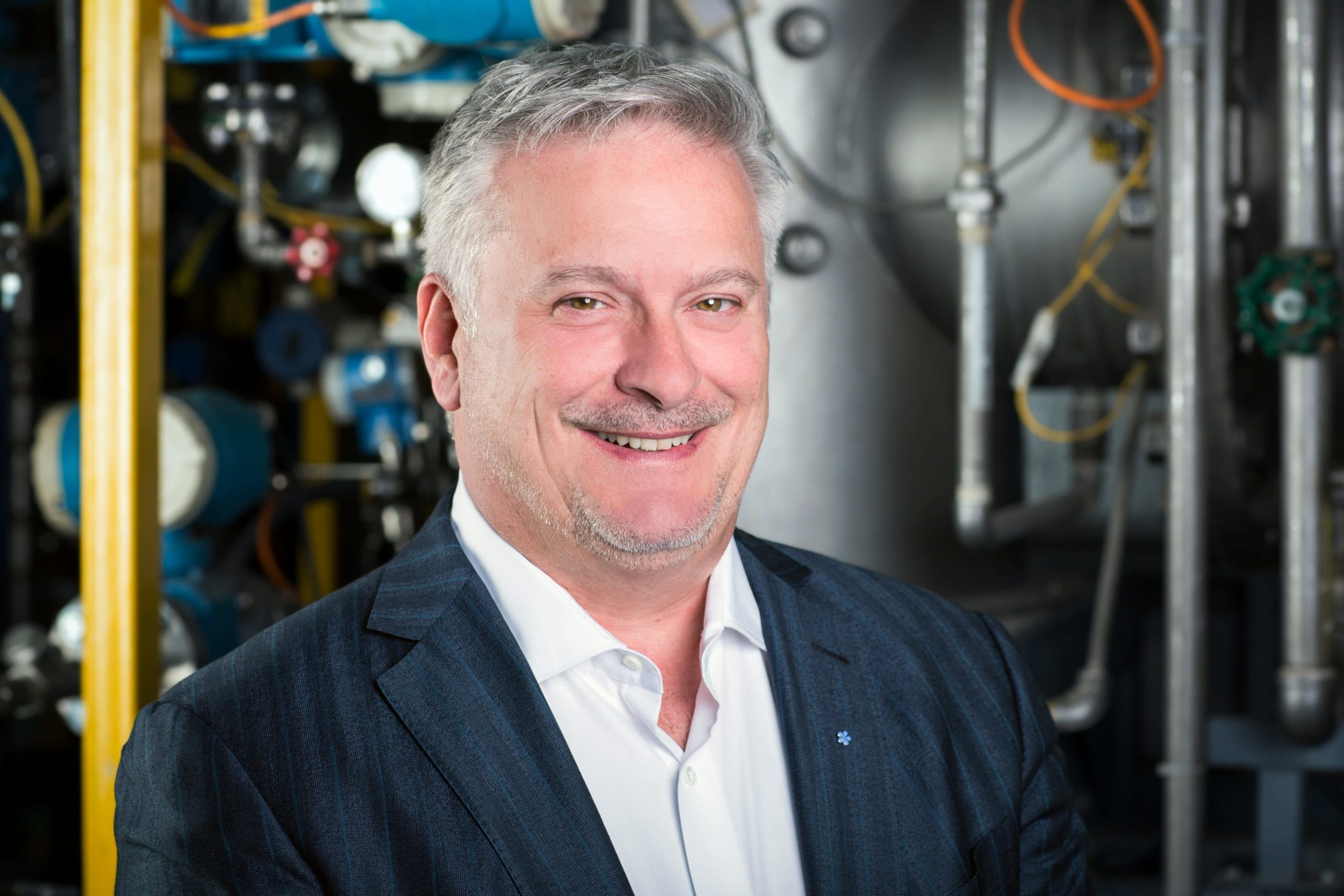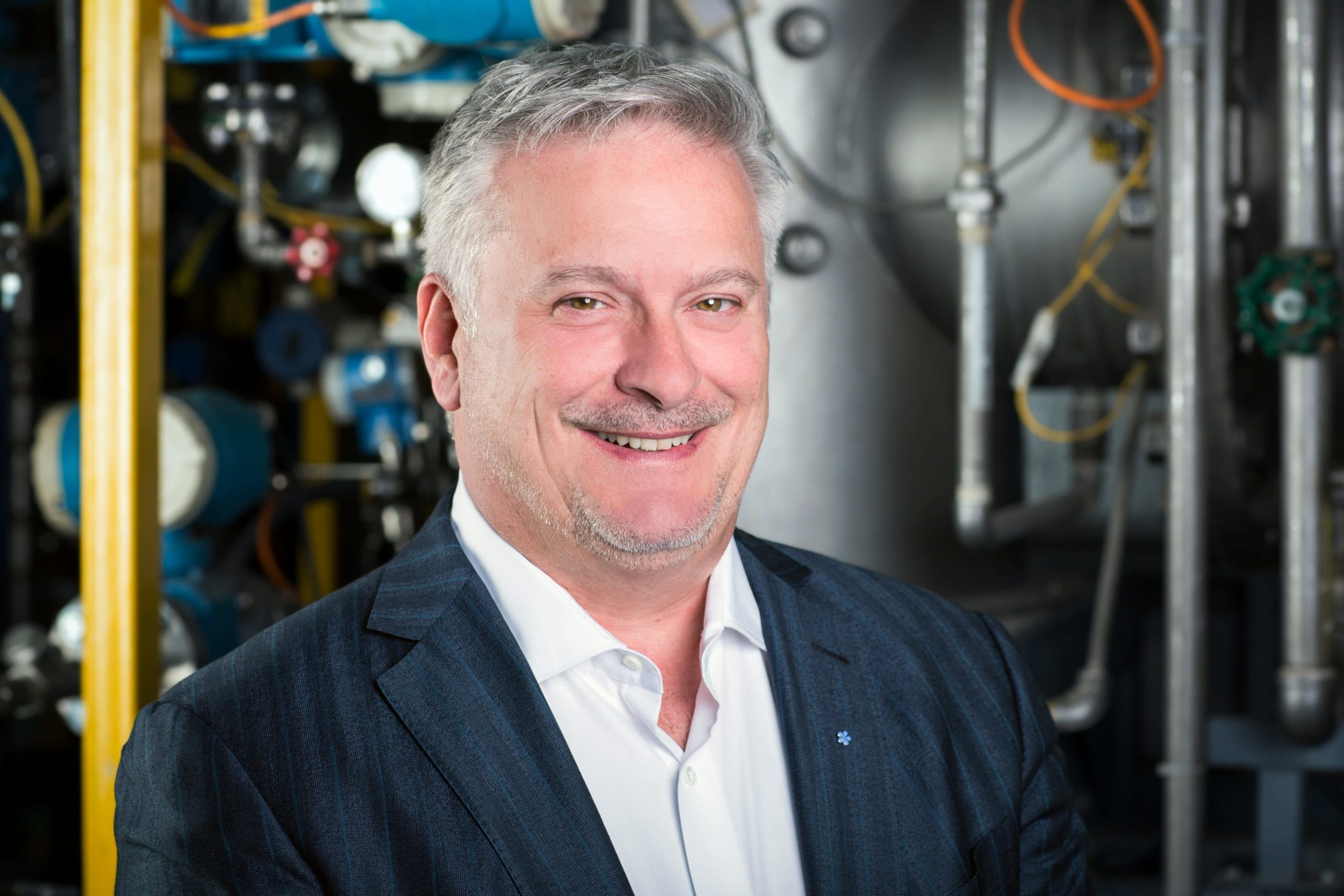 P. Peter Pascali
President, Chief Executive Officer
After graduating with an MBA from McGill University, Montreal in 1983, Mr. Pascali became an investment banker specializing in mergers and acquisitions and then public offerings. He initially worked for the Bank of Nova Scotia and then, in 1987, joined Westpac Banking Corporation. In 1989, he was recruited by DeGeorge Financial Corporation as a strategic advisor. Mr. Pascali joined the Corporation in 1992 where he has been responsible for developing the business strategy and marketing focus for commercializing the Corporation's technologies and running the business. Mr. Pascali continues to develop the Corporation's strategy and oversee the operational management as the President and Chief Executive Officer. In his leadership role, Mr. Pascali spearheads the Strategic Management Team which is responsible for the strategic planning and execution of the company's business plans.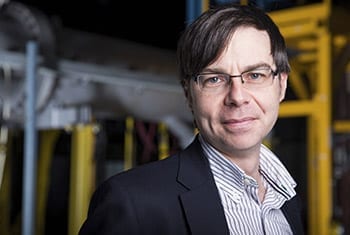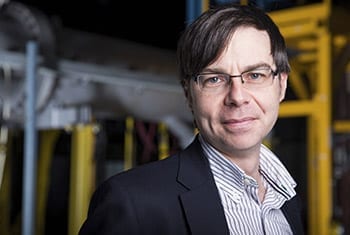 Pierre Carabin
Chief Technology Officer and Chief Strategist
Mr. Pierre Carabin, Eng., has over twenty five years of experience in process engineering and environmental technologies. Throughout his 18 years at PyroGenesis, he has been instrumental in the development of the Company's various technology platforms. He is the inventor or co-inventor of nearly forty pending and issued patents relating to high temperature chemical processes. As Chief Technology Officer, he leads PyroGenesis' engineering team in the design and development of plasma systems, and is also member of the Company's Strategic Management Team which is responsible for the strategic planning and execution of the Company's business plan.
Prior to joining PyroGenesis in 1998, Pierre worked in the pulp and paper industry for 8 years, notably developing paper recycling machinery. Pierre holds a Master's Degree in Chemical Engineering with honors from McGill University, and, to date, he has contributed in more than 50 technical communications for various journals and at technical conferences. As member of the OIQ, Pierre also volunteers for the Air and Waste Management Association (AWMA), Quebec Section, and for the International Thermal Treatment Technologies Conference.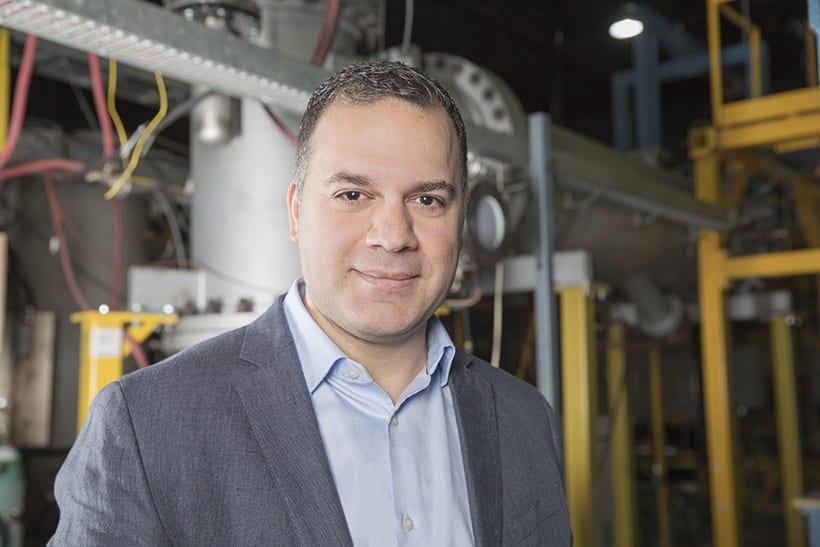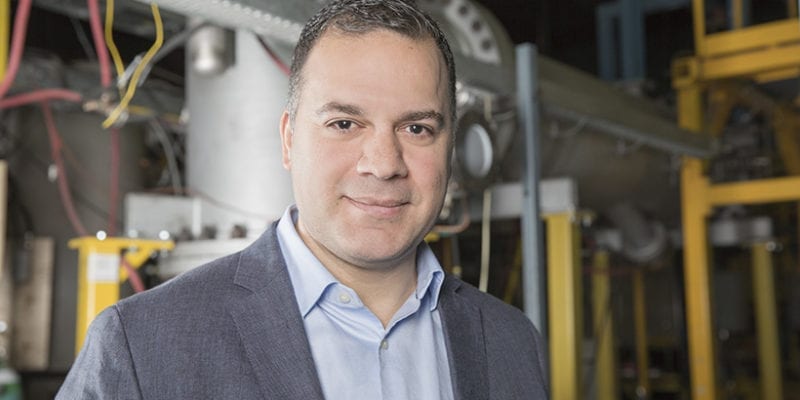 Massimo Dattilo
Vice President, Sales
Upon graduating with a Bachelor of Engineering from McGill University in 1997, Massimo pursued a career in the Aerospace industry. For roughly 10 years, Massimo contributed to the advancement of aerospace applications in such disciplines as flight simulation and engine controls. Much of this time was spent working for corporations such as CAE and Pratt Whitney. In 2004, Massimo pursued his MBA at McGill University with a particular focus on Finance and International Business. Upon completing his MBA, Massimo immersed himself into the metal powders market for the Additive Manufacturing sector. Today, Massimo is responsible for driving PyroGenesis' sales activity in all of its core areas of business; particularly, Additive Manufacturing.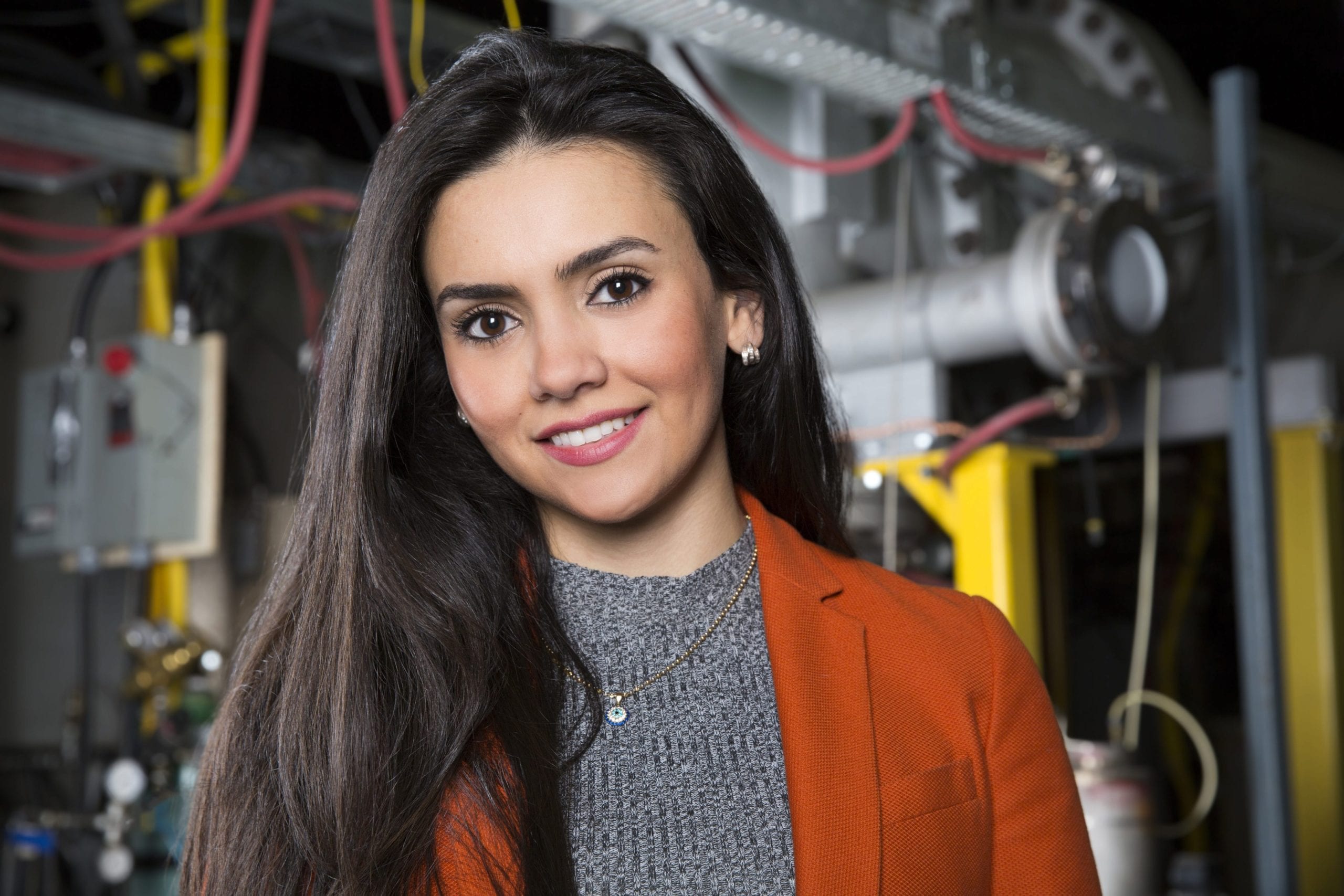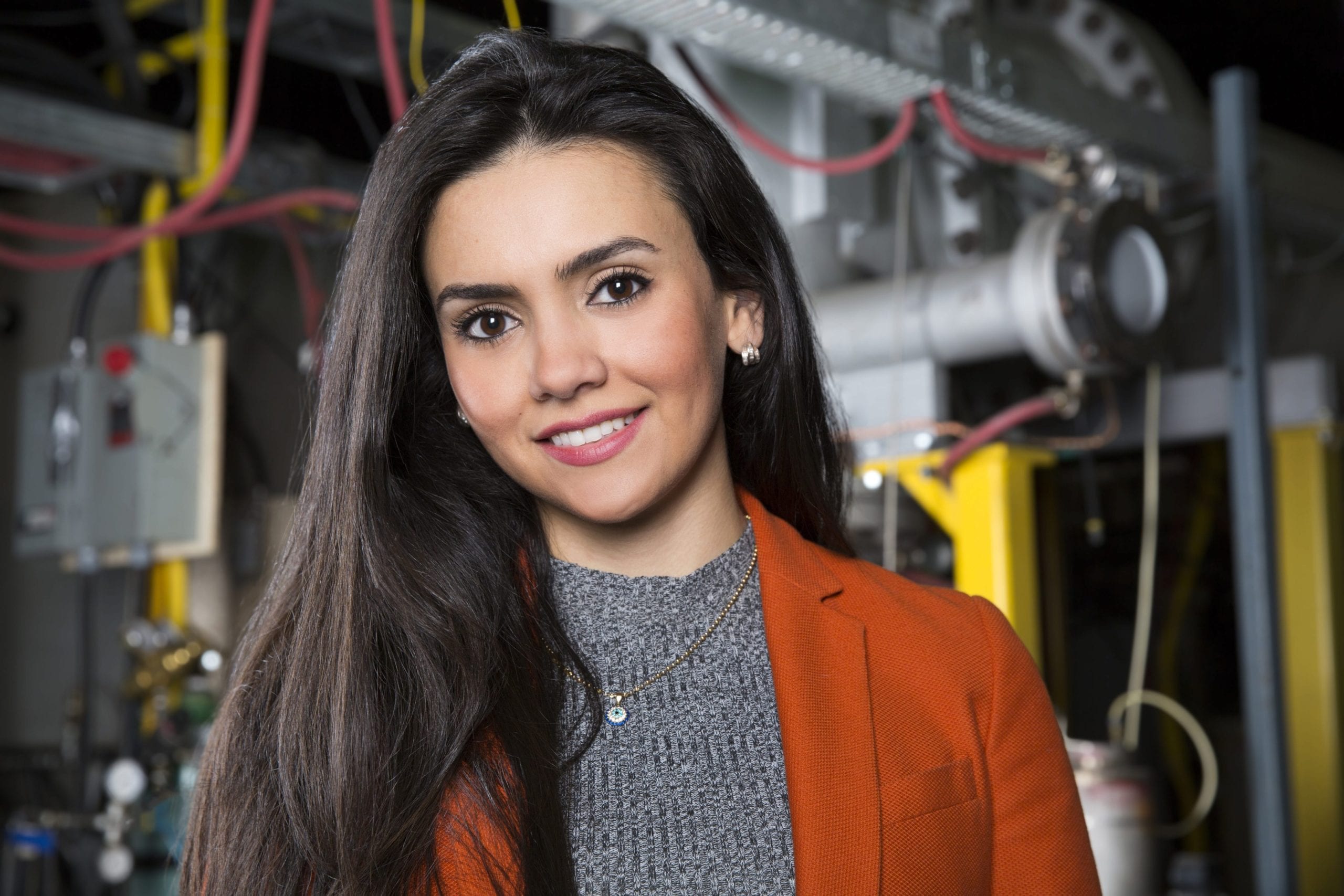 Rodayna Kafal
Vice President, Investor Relations and Strategic Business Development
After graduating with a Bachelor in Chemical Engineering from McGill University in 2009, Ms. Rodayna Kafal took on a lead role in process engineering at the Natural Gas Technologies Centre in Montreal, where she was responsible for managing a number of high level projects. Thereafter, she enrolled in a two-year graduate program in Industrial Engineering and Project Management at École Polytechnique de Montréal.
Rodayna has joined PyroGenesis with a strong background in process engineering, combined with practical experience in sales, promotional activities and business relations. Over the years, she has helped represent the views of the investor community to management teams in the development of corporate strategy across different markets, including North America, Europe, Africa and the Middle East. Rodayna's expertise has helped companies raise their profile with key stakeholders, i.e. investors, analysts, press, employees, and customers. As Vice President, Investor Relations and Strategic Business Development, Rodayna oversees PyroGenesis' complete investor relations program, while coordinating with the marketing team. Andre Mainella, CPA
Chief Financial Officer
Upon graduating from Concordia University, Andre has since then accumulated over 20 years of experience in accounting.  Andre began his career at Raymond Chabot Grant Thornton.  As a senior audit manager, he worked on a diverse list of audit and non-audit related mandates for private and publicly-traded companies.  His broad experience includes clients in various business sectors such as manufacturing, distribution, retail, real estate and airlines.  Andre had the opportunity to assist in the implementation of accounting standards, initial public offerings as well as business acquisitions and divestitures.
From 2013 to 2015, Andre occupied the role of finance manager for the Canadian operations of Orica, a provider of commercial explosives and blasting systems for the mining and construction sectors.  Andre was responsible for the financial information, budgeting & forecasting, in addition to advising on new sales contracts and capital projects, among others.
Subsequently, Andre joined Cogeco, a telecommunications and media company, as their director of consolidation and corporate accounting.  He managed the activities of corporate accounting, shared services, and the consolidation of the Canadian and American financial results.   Andre was part of the Cogeco corporate team for 6 years, and also contributed in various manners to the implementation of the company's numerous acquisitions, enterprise resource planning implementation, new accounting standards, and involvement in the corporate insurance policies.
Andre received his Chartered Professional Accountant designation in 2001. He holds a Bachelor of Commerce and a graduate diploma in public accounting from Concordia University in Montreal. Steve McCormick
Vice President, Corporate Affairs
Mr. McCormick has held senior roles in corporate strategy, innovation, and communications for more than 25 years. As a management consultant, he provided advisory services for organizations across financial service, heavy industry, and public sectors, including Enbridge, the Red Cross, the Government of Ontario, and Manulife. As Vice President of Strategy for Meridian, Canada's second largest credit union with CDN$28bn in assets under management, Mr. McCormick led strategic expansion, partnership, and business-line diversification initiatives during that company's period of rapid growth. Previously, as President of a large strategy and communications firm, Mr. McCormick managed the company's decade-long growth from a 4-person start-up to a staff of 50+, serving multi-national clients including John Hancock, Celestica, Husky, GMAC, Dell, and the Government of Qatar. Having started his career as a business writer, Steve has developed official policy, strategy, and position papers for government, legal, and regulatory bodies; has acted as a strategic advisor for CEOs, government agencies, and political candidates; and has represented organizations in regulatory, governmental, and public-facing environments as senior executive in charge and board member. Mark Paterson
General Counsel
Mark Paterson is a senior business lawyer with comprehensive corporate and commercial experience, including in senior in-house roles as well as private practice. He has an extensive legal understanding in a wide array of areas, including in contract negotiations, M&A management, conflict resolution, human resources, and corporate and regulatory compliance.
Prior to joining PyroGenesis, Mr. Paterson was General Counsel for Tenet Fintech Group, a publicly traded company specialized in innovative fintech and AI applications. From 2010 to 2021, he served as Director – Legal Affairs for Future Electronics, a large, multinational distributor of electronic components. Before joining Future Electronics, Mr. Paterson was General Counsel and Vice-President of Strategic Alliances for Luxury Retreats, a provider of high-end vacation accommodations. He began his legal career at Fasken, one of the leading business law firms in Canada, working in its corporate law department.
Mr. Paterson is a member of the Quebec bar and holds BCL and LLB degrees from McGill University. He also holds a B.A. from Bishop's University